July 25
@
19:30
–
21:30
CEST
queer.red is proud to join forces with Queer Amsterdam to kick off the first week of Queer & Pride 2023. From July 22nd until July 28th, the city will showcase queer- and transness in all its shapes and sizes, in all its colors and shades of diversity. As red is the top color of the rainbow, we will sprinkle the film programme during this week with some stories from sex workers' perspectives, adding some often underrepresented flavours of queerness.
Tuesday 25 July 19:30-21:30 | Total runtime: 70 minutes
Tickets: Regular price €11,50 / Cineville €0
1. Happy Birthday, Marsha!
Tourmaline and Sasha Wortzel | USA | 2017 | 14 min | English
Happy Birthday, Marsha! commemorates Black trans activist and performer Marsha "Pay it No Mind" Johnson and her role in instigating the 1969 anti-policing riots at the Stonewall Inn, a watershed event for the gay liberation movement. The film interweaves imagined scenes with found archival footage to counter the endemic erasure of trans women of color from narratives of political resistance.
Starring Independent Spirit Award winner Mya Taylor (Tangerine) as Johnson with cinematography by Sundance winner Arthur Jafa and an original score by Geo Wyeth.
2. Positions
Justin Ducharme | Canada | 2018 | 12 min | English with English Subtitles
A simple and naturalistic approach to a day in the life of a two-spirit, male sex worker as he visits his clients. Positions is an unapologetic and realist exploration of sexual desire, the quest for financial stability, and the pursuit of agency over one's own body.
3. Strip
Kateřina Turečková | Czech Republic | 2015 | 10 min | Czech with English Subtitles
An intimate look into the relationship of two girls. One is a stripper and the other has a problem with it.
4. Suspendue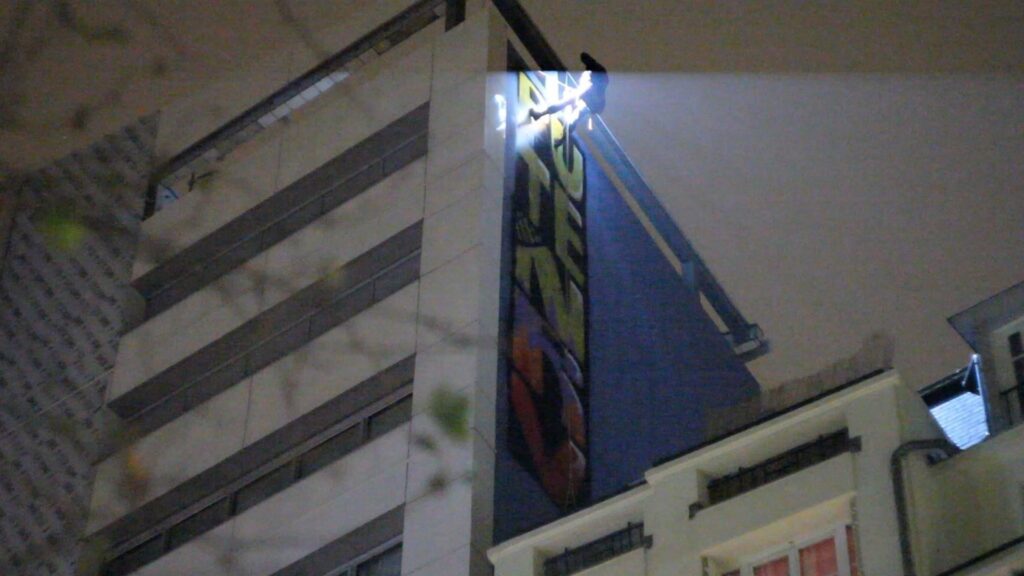 Toni, difused by Deep&Cheap média | France | 2023 | 22 min | French with English subtitles
On November 14 2021 in the suburbs of Paris, a mixed team of sex workers and allies meet for the making and the shooting of a graffiti in rappel. This film deals with the pain of living with the stigma of whore and tells how powerful action, an entourage of colleagues and allies can help in a whorephobic world.
5. Cum as you are
Hanna Schaich & Lo-Fi Cherry| Germany | 2022 | 12 min | English
What if the anger of all fighters, who live in existing and past patriarchal structures, who had
to endure them, who suffered from them or have come to death by them, what if that anger
became an overwhelming, transforming energy turning us into freed, unadjusted and loud
people, ready for a positive change? Then we fight for uncompromised being. For love freed
from shame. For life as it could be. Alive orgiastically.
***This short contains nudity and sex.**
queer.red presents
info@queer.red
Event Categories: