Waiting list in place and times changed!!
Our 1st screening on 18 December at 15:00 (doors 14:00) hosted by Filmhuis Cavia! As the corona regulations will limit the room capacities, please get in touch with us via email for the waiting list. Unfortunately we cannot have a rerun at 18:00.
(Especially if you come from far, i.e. outside of Amsterdam, send us an email asap but at last before December 15 to ticket@queer.red )
In this first edition we are showcasing stories and narratives on the intersection of queer identities and issues related to sex work. We will screen a very special collection of shorts, curated from our hearts, exploring the important things in life, such as romance, remembrance, rebellion and farewell.
After the screening we will also have a live reading performance by Alejandra Ortiz, a local community member, about her experience as a migrant in the Netherlands.
Event details:
Filmhuis Cavia address: Van Hallstraat 52-I, 1051 HH Amsterdam
sold out Tickets € 5 / Cineville €0
As the corona regulations will limit the room capacities, please send us a mail fot the waiting list  to ticket@queer.red
14:00 CET doors/bar open
15:00 CET screening starts (sharp on time!)
16:00 CET performance by Alejandra Ortiz
17:00 CET Cavia closes (sharp on time!)
program december 18 15:00 (sharp)
1. PonyBoi | River Gallo and Sadé Clacken-Joseph | 2019 | 19 min | USA | English Ponyboi is an intersex runaway. He works at a laundromat and hustles as sex-worker. But after a mysterious encounter with a man from his dreams, he learns that perhaps he is worthy of leaving his seedy life in New Jersey behind. A queer film about discovering self-redemption and love.
2. Behind the Window | Emy Fem, Cat D, Vera Rodriguez and Nayra Green | 2017 | 5 min | the Netherlands | English
Before starting her shift at one of the windows of the Red Light District in Amsterdam, Nayra Green turns her gaze and shares her personal thoughts through stills and movement.
3. TOLOPOSUNGO in Medellín AEFest | Directed by Elvira Hernández, Produced by: CinePiso7 | 2021 | 3 min | Colombia | Spanish
Latin America is the region in the world where most transgender people are murdered (82% worldwide). The state denies civil rights and oppresses trans people through police brutality. A Queer Squad in Colombia fights against an oppressing society with voguing, their bodies, sexuality and lure. Toloposungo is the Colombian "ACAB", it means 'all cops are gonorrhea', in opposition to bastards which in Spanish refers to being born from a sex worker. Dressed in fluorescent green, as the uniforms of the Colombian cops at the time, the Queer Squad takes on the streets changing and confronting the status quo. In this film Medellín's Queer Squad acts during the Erotic Arts Festival of that city AEFest.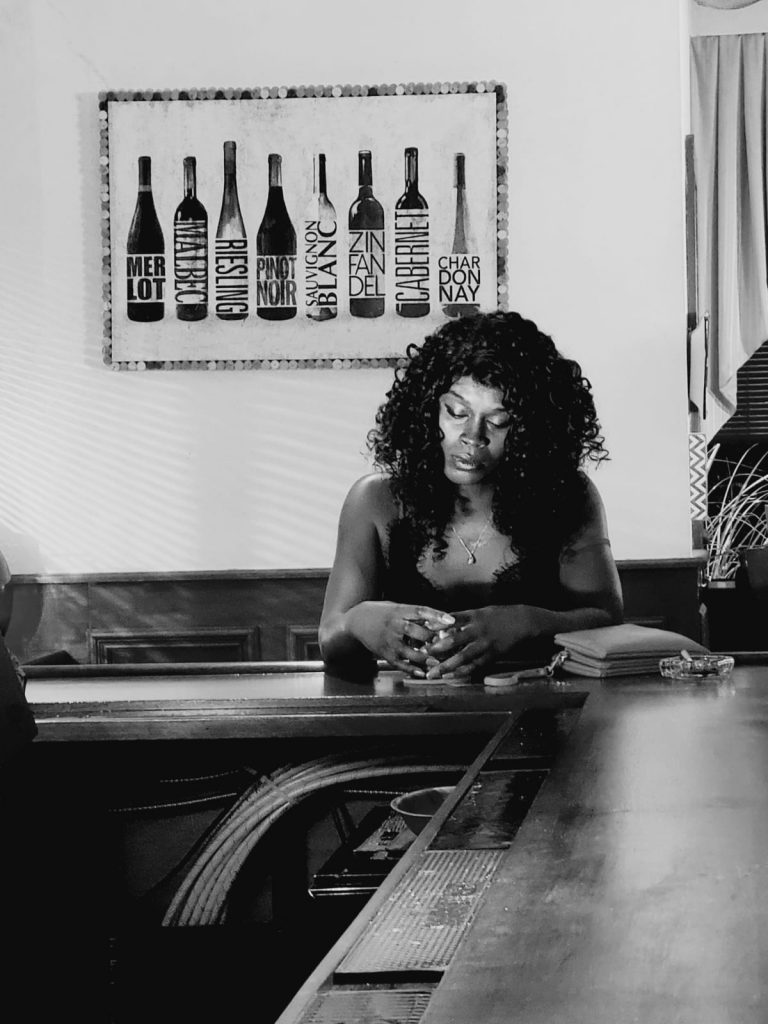 4. Rosie | Paula Cajiao | 2021 | 9 min | USA | English
After a long day at work a man walks into an after hours bar for his last drink before heading home, there he meets someone that is not who he expects to be.
5. Wie man Rad in Latex fährt mit Emy Fem (How to Ride a Bike in Latex) | Objects of Desire [collective] | 2018 | 2 min | Germany | English
In this short educational video Emy Fem teaches about the skills which are needed if you want to bike to your client.
6. Mes Chéris | Directed by Ethan Folk, Ty Wardwell (Cutenon Film), Written by Jamal Phoenix | 2020 | 12 min | Germany | English
Part documentary, part pornography, Mes Chéris is a transboi's farewell to his boobs. One month before his mastectomy, Jamal Phoenix takes on the role of Chéri, a character modeled after his experiences as a Fierce Fem sex worker. This raunchy tribute subverts straight porn tropes and mainstream trans* representation in a radical act of self-love.